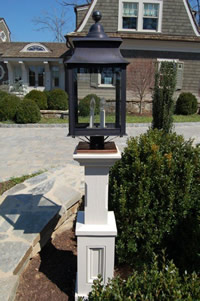 Landscape Perceptions was the childhood dream of Lucas Durham. He founded the company in 1994 when he was fourteen, as a lawn maintenance business. Since that time the company has evolved into the area's premier custom landscape and hardscape construction company. The mission of Landscape Perceptions has always been, creating finely detailed gardens and building long-lasting relationships with our clients.  Our continual commitment to superior quality and customer service has been the key to our success.
We specialize in attention to detail for complex construction projects. We pride ourselves in providing the same customer service for smaller projects as well as larger ones.   Our full-service estate gardening and maintenance division, is customized to each property's specific requirements. This service includes providing detailed schedules, qualified supervision and follow-up. Our garden accessories division provides our clients with any outdoor accessory from patio furniture, to gas grills, to custom mailboxes and posts, to lamps and lamp posts or to the perfect planter or urn.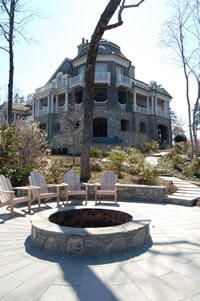 In 2011, Landscape Perceptions had the fortunate opportunity to acquire Twilite Landscape Lighting. Twilite is the area's premier outdoor landscape lighting company.
Constructing finely detailed gardens and creating beautiful outdoor spaces is our focus. When the time is right for you to consider planning, designing and implementing your new garden or outdoor space, we hope that you will consider our company and join many others in a building long-lasting relationship with us. Thank you for visiting our website and we welcome you to the Landscape Perceptions experience.
Our Team
As a child, Lucas' love of gardens came from his great-grandfather.  At the age of 5, he walked along side of his great-grandfather, in his rose garden, listening to the names of hybrid tea roses recited, while he watched his great-grandfather prune.  From that point forward, his love of the landscape flourished.  At age 12, he was mentored by his 80 year old neighbor, an avid master gardener. They became best friends and as their friendship grew, so did his knowledge of the basics of a landscape.  While learning all about the landscape, he began a garden maintenance business in his neighborhood, mowing yards and practicing this newfound knowledge. At age 15, his best friend and mentor passed away.  This left a void in his life, not only personally but from a knowledge standpoint as well. About this time, one of his neighborhood maintenance clients purchased a country estate. With a new pickup truck at his disposal, Lucas began working every day after school landscaping the estate. One day a man showed up, with a set of plans in-hand.  He introduced himself as Dabney Peeples. He was the landscape designer for the estate.  Every day after school for eight months, Lucas implemented that plan by himself, under the guidance of Dabney. After that project was completed and from this simple beginning, Landscape Perceptions was formed.
Lucas' primary focus is customer service, business development and sales.
Lucas attended Clemson University and is a lifelong resident of Easley. He is a member of the Easley Presbyterian Church, Easley Rotary Club and the Poinsett Club in Greenville. He lives in Easley with his wife and son.
---
In 2007 Joe Vuknic, joined Landscape Perceptions.  Joe grew up on Hilton Head Island and graduated from the College of Charleston. After the College of Charleston, he attended Horry-Georgetown School of Turfgrass Management, interning at Augusta National Golf Club. After Horry-Georgetown, he was head superintendent of Belle Meade Country Club in Thomson, GA.   Steeped with a family history in the golf business, Joe has a tremendous background in golf-course construction, turf grass management, irrigation and drainage.
Joe's primary focus is customer service, day-to-day business operations, business finance and project management.
Joe lives in Seneca, with his wife and daughter.